Education
Associate of Arts in Teaching:
EC-6 Generalist*
4-8 Generalist*
Grades 8-12*
The Associate of Arts in Teaching (AAT) introduces students to the teaching profession. Students may choose between Elementary, Middle School, and High School Education curricula tracks.
All three degrees require a minimum of 60 credit hours of coursework including 42 hours of recommended courses from the core curriculum and a minimum of 18 hours in the field of study.
Also required are the courses EDUC 1301 Introduction to the Teaching Profession and EDUC 2301 Introduction to Special Populations in which students are introduced to the philosophies and practical knowledge of teaching as well as being given the opportunity to participate in field observations of classrooms in local public school districts.
The AAT gives students the opportunity to take a minimum of up to 60 hours of general education courses at STC and then transfer into a four-year university's School of Education.
This degree meets the "No Child Left Behind" requirements for paraprofessionals and allows students to receive Continuing Education Certificates of Completion for Substitute Teaching upon completion of EDUC 1301 and for Teacher Assistant upon completion of EDUC 2301.
*It is strongly recommended that students contact the Education department for specific degree plans aimed at transfer to UTPA, UTB and TAMUK.
Degrees
Middle School 4-8 Generalist (AAT-MIDL)
| Name | E-mail | Phone | Location |
| --- | --- | --- | --- |
| Amaya, Jessica - Secretary | jvamaya | 956-872-6706 | Pecan PB28A |
| Name | E-mail | Phone | Location |
| --- | --- | --- | --- |
| Garcia, Dr. Rufino Jr. | rufinog | 956-872-2049 | Pecan PB28A |
| Gonzalez, Dr. Liza | legonzal | 956-872-2065 | Pecan PB28A |
| Jauregui, John | jauregui | 956-716-4731 | Starr E2.606 |
| Ledesma, Sandra | sledesma16 | 956-716-4731 | Pecan PB28A |
| Riojas, Ana | amriojas | 956-872-2518 | Pecan PB28A |
For Adjunct & Dual Enrollment faculty please call (956) 872-6706
Resources
Articulation Agreements ATPE University Transfer Degree Plans Forms
Association of Texas Professional Educators
The purposes of this organization are to: promote education as a service and as a profession; to support activities, services and training for college students at South Texas College who are interested in pursuing a degree in education; and to uphold the high standards of professional ethics among all students interested in becoming educators.
ATPE STC is currently affiliated with the Association of Texas Professional Educators at the state and regional level. With over 100,000 members, ATPE is the largest educators' group in Texas and the largest non-union educators' group nationwide. Affiliation with ATPE allows ATPE STC members privileges and opportunities afforded to professional educators in Texas. Such privileges include, but are not limited to, valuable discounts, leadership opportunities, Scholarships, Well-linked web site, professional development, Capitol connection, and informative publications.
Service to our community is one of ATPE-STC's goals. We take pride in sponsoring and supporting many service organizations in our area. For example, this year we are participating in collecting funds for several non-profit associations. Monies will be collected for the American Heart Association, the American Diabetes Association, and the Esperanza Comfort House.
Members also participate at the Regional and State level. In the past our organization has been named the Organization of the Year at the state level. Also, every year, our members who apply and qualify receive $800 scholarships.
Membership is free to students enrolled in college. To join, contact one of the advisors, Rene R. Zúñiga or Hector Villarreal. You may also join by visiting ATPE's website: www.atpe.org.
Department Chair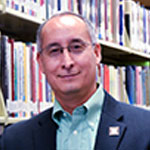 Mr. Rene R. Zuniga
Office: Pecan PB28A
Phone: (956) 872-6717
Fax: (956) 872-1930
E-Mail: rzuniga@southtexascollege.edu
Department Contact
Phone: (956) 872-6706
Fax: (956) 872-1930
Physical Address:
2607 W. Pecan Blvd.
McAllen, TX 78501

Mailing Address:
P.O. Box 9701
McAllen, TX 78501-9701